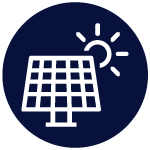 Our Complaints Management Policy
COMPLAINTS MANAGEMENT POLICY
POLICY STATEMENT
Bromson Energy has implemented a complaints management process to ensure that any complaints are handled in a fair and effective manner. Bromson Energy will allocate the resources necessary to receive, respond and investigate complaints quickly and at no cost to the complainant. The process will be visible and accessible to all, and ensure that complaints are treated with courtesy and respect. Assistance will be provided to persons who may have difficulty in accessing the complaints process in any way.
AIMS AND OBJECTIVES
Customer complaints provide an opportunity to gauge feedback regarding service quality and levels, and to allow improvements to be initiated in these areas. Handling customer's complaints is a part of everyday business life, and all complaints will be taken seriously. Staff will be trained in handling complaints and identifying the reasons why the complaint has occurred in the first place. To achieve these aims, we will implement an effective complaint handling system that will –
Improve the satisfaction level of all parties
Recognise and protect a person's right to complain
Be accessible, fair and efficient, and
Enable the organisation to improve its service and systems to reduce future sources of complaints.
RESPONSIBILITIES
Handling a customer's complaint efficiently and professionally will assist in retaining their custom. We will train staff in handling customer complaints, and will strive to ensure that enquiries are dealt with promptly, and within a time frame agreed to with the customer to resolve the issue, and to eliminate or minimise common causes of customer dissatisfaction including-
Unsatisfactory or unacceptable level of service
Unrealistic promises or claims made the customer
Customer frustration with their treatment by the company or staff, and
A perception that the company dose not care about them.
Staff will be required to obtain detailed facts before taking action. These must be documented (refer to complaints procedure on how to document a complaint) to avoid having to require the customer to repeat their complaint. Apologies will only be made for matters when the company is clearly in the wrong (such as delays in responding to a query or complaint). An apology (other than for a delay) will not be made on behalf of the company by a person who is not fully conversant with the matter in question, or who is not authorised to speak on behalf of the company.
WHEN YOU MAKE A COMPLAINT
Bromson Energy will
Acknowledge within three business days of receiving your complaint
Undertake an initial review of your complaint and determine what if any additional information or documentation may be required to complete an investigation.
Within 10 business days of receiving your complaint we will investigate your complaint objectively and impartially, by considering the information you have provided us, our actions in relation to your dealings with us and any other information which may be available, that could assist us in the investigating your complaint.
Following our investigation, we will notify you of our findings and any actions we may have taken in regards to your complaint.
If we have volunteered to be bound by the CEC Solar Retailer Code of Conduct, then these procedures will comply with that code, and with the Australian Standards on Complaints Handling AS ISO 10002-2006.
HOW TO MAKE A COMPLAINT
Complaints can be made via phone, in person or by email or mail.
Phone: 08 8087 9777
Email: contactus@bromsonenergy.com.au
Address: 66 Crystal Street Broken Hill NSW 2880
RIGHTS OF THE CUSTOMER
If you are not satisfied with the outcome of your complaint, you reserve the right to refer your complaint to NSW Fair Trading on 13 32 20 or the Energy & Water Ombudsman NSW on 1800 246 545.